Vivian Clecak, LCSW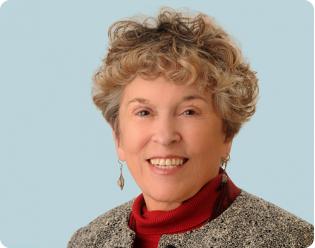 Chief Executive Officer, Human Options
Vivian Clecak, chief executive officer of Human Options: Alternatives for Abused Women and their Families, founded Human Options with three co-founders in 1981. Ms. Clecak has transformed a small grassroots outreach program, which began in the trunk of her car, into an established safe-haven and comprehensive multi-service agency for abused women and their children in Orange County. In 1994 she brought together a unique private-public coalition to complete a $4 million capital campaign to build a new emergency shelter and double the program capacity. Today Human Options offers four major programs - the Emergency Shelter and 24-hour Crisis Hotline, Second and Third Step Transitional Housing, Center for Children and Families, and Community Education. Since its beginnings, Human Options has served over 28,700 individuals in direct services, responded to more than 55,100 hotline crisis calls, and reached over 293,000 individuals through the community education program.
Ms. Clecak is a recognized expert on domestic violence with nationally televised appearances on Good Morning America and The Today Show. She has given presentations at the University of Southern California, School of Social Work; University of California, Irvine extension; and the International Conference of the Institute on Violence, Abuse and Trauma. She speaks regularly on the subjects of self-care for professional helpers, social workers, and counselors, on leadership and transition issues, and management practices in nonprofits. In addition, she has been a coach for executive directors in the Fieldstone Foundation Leadership Program.
Ms. Clecak has been recognized with the 2012 Judith Swayne Leadership Award from the Orange County Community Foundation, the 2012 Community Leader Award from Orange County 2-1-1, the 2009 Excellence in Leadership Award from the California Association of Nonprofits, the 2009 Lifetime Achievement Award from The Institute on Violence, Abuse and Trauma, the 2009 Ambassador of Peace Award from the Violence Prevention Coalition of Orange County, and the 2006 Lifetime Achievement Award from the National Association of Social Workers, Orange County. In 2000 she attended the first Stanford University School of Business Nonprofit Institute. Ms. Clecak was honored as a 1999-2000 Frances Hesselbein Community Innovation Fellow, a national award given by the Drucker Leader to Leader Foundation. In 1997 Ms. Clecak received United Way's Alexis de Tocqueville Society Humanitarian of the Year Award and the Amelia Earhart Award from UC Irvine's Women's Opportunities Center.
Ms. Clecak has a unique background as both a therapist and a CEO. She received her bachelor's degree from Stanford University and her master's degree in social work at UCLA. She is a licensed clinical social worker and licensed marriage family therapist. Ms. Clecak has a coaching practice focused on developing leadership in the nonprofit sector. In addition, she is certified as a transition management coach by the William Bridges Institute.
Ms. Clecak serves on the Board of Directors of the Schoellerman Family Foundation, the Board of Trustees of Blue Shield of California Foundation, and the Advisory Board of the Swayne Family Foundation in Orange County.