William Hauck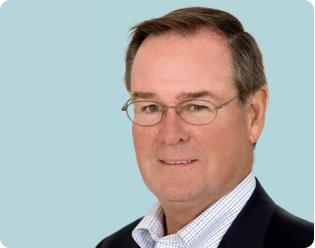 Senior Advisor, Goddard/Claussen West
Bill Hauck is senior advisor to Goddard/Claussen West, a Sacramento-based public affairs and ballot measure campaign firm.
Mr. Hauck recently stepped down as president of the California Business Roundtable, a statewide, non-partisan organization composed of senior operating officers of California's leading corporations. He had held the position since November 1996.
Mr. Hauck's Sacramento-based career has included stints in business and state government. Until its November 2010 sale to Lexis/Nexis, he was a major shareholder and member of the Board of Directors of State Net, a national information services company providing data on legislation introduced in 50 states and Congress.
Mr. Hauck also has served as chairman of the California Constitution Revision Commission and deputy chief of staff for Governor Pete Wilson. Earlier in his career he served as chief of staff to Assembly Speakers Bob Moretti and Willie Brown Jr. More recently, Mr. Hauck served as co-chair of Governor Schwarzenegger's California Performance Review Commission.
Mr. Hauck serves as a member of the Board of Trustees of the California State University system. He chaired the Board from 1998 to 2000. Originally appointed by Governor Wilson, he was reappointed by Governors Gray Davis and Arnold Schwarzenegger and is now serving a third eight-year term. He currently is chairman of the Board's Finance Committee.
In addition to serving on the Board of Trustees of Blue Shield of California Foundation, Mr. Hauck serves on the Board of Directors of Blue Shield of California, Golden Pacific Bancorp, and California Forward.
Mr. Hauck is a graduate of San Jose State University and participated in the CORO Foundation Internship in Public Affairs.
He is married to Padget Kaiser, has two children, Adam and Cari, and resides in St. Helena.