Wired for Change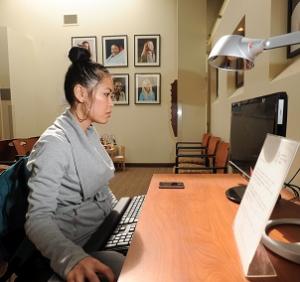 In 2014, millions of Californians become eligible to receive government subsidies to purchase private health insurance. As a result, community health centers, historically a care provider to the uninsured, will begin competing with for-profit health centers for these new customers. With this reality quickly approaching, some community health centers are exploring innovative ways to not only attract new clients but also retain the ones they have.
The Women's Community Clinic, which provides affordable and accessible healthcare services to Bay Area women and girls, is one example of a community health center making innovation a priority, from marketing to patient care. Whether through proactive, online outreach or through its use of on-site technology, the Women's Community Clinic has positioned itself for the competitive landscape that lies ahead.
After learning that the web was its top referral source, and that glowing reviews on Yelp.com were leading to new business, the Women's Community Clinic began asking its clients to submit their own reviews. Clients are even encouraged to submit them on-site, after appointments, using their smart phones. Though not without its risks, the clinic welcomes the feedback, confident in the quality of care it provides. It also knows that a happy client can be an organization's best spokesperson.
And while Yelp reviews help the clinic attract new clients, it's the interaction with existing clients and volunteers on Facebook and Twitter which allows the organization to extend relationships beyond the clinic walls. Staff members post to these sites every few days, sometimes with a link to an article, sometimes with a question for discussion. Whatever the topic, it's the conversational nature of these sites which allows the clinic to strengthen the connection to its community. "With Facebook and Twitter, we really like to engage with our audience and encourage a dialogue with them, either around the work we're doing at the clinic, national policy debates, or calls to action," says Tara Medve, Development and Communications Director. "We like to think of these sites as online community spaces."
In the office, it's the clinic's innovative use of technology, from the waiting room to the exam room, which further enhances the client experience. In addition to the free, accessible, Wi-Fi available throughout the office, two plasma screen monitors sit prominently on the waiting room walls. One screen displays glowing, patient reviews alongside photos of volunteers and people in the community, while the other screen displays upcoming arrival times for local bus lines (a clinic transportation survey showed that the majority of their clients arrived by bus). Also in the waiting room is a computer monitor presenting a short, post-visit survey for clients to complete. And, outside the waiting room, computer-equipped counseling and exam rooms create a more streamlined process for providers and clients.
Whether online or on-site, it's the clinic's ongoing efforts to create a sense of community with its clients that makes the organization so beloved by those it serves. And, it's these same efforts that will keep women coming through its doors again and again, even as the healthcare landscape changes.
---
To see first-hand how the Women's Community Clinic encourages an online dialogue, visit the clinic's Yelp, Facebook, and Twitter pages.
Read the report, California's Community Clinics and Health Centers: the Online Conversation, to learn how the web continues to play an important role in patients' healthcare decision-making.