Expanding Coverage
Key Fact
As of November 2012, more than 550,000 Californians in 51 counties have been enrolled in Low Income Health Programs.
Source: California Department of Health Care Services
The passage of national health reform was an important step toward achieving coverage for all Californians. We must now begin the equally important work of implementing this historic legislation — so that millions of currently uninsured people can get the coverage they need to take care of themselves and their families.
In this landscape, the Foundation has a new emphasis on providing technical assistance to state and local policymakers around the Medi-Cal waiver and Medicaid expansion under the Affordable Care Act (ACA); and educating key stakeholders on opportunities created by health reform.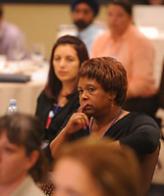 Maximizing Coverage
With the passage of the Patient Protection and Affordable Care Act (ACA) and the implementation of the Section 1115 Medicaid waiver, California has an unprecedented opportunity to provide healthcare coverage for millions of uninsured and low-income residents. To ensure that we're able to take full advantage of this historic opportunity, the Foundation has provided technical assistance to the state to support reform implementation efforts. The Foundation is also the lead funder of county-based Low Income Health Programs (LIHPs), which serve as a "Bridge to Reform" in California. As a pre-cursor to Medicaid expansion, these programs have already enrolled nearly half a million residents into health insurance coverage.
In addition, the Foundation has supported research and outreach to help policymakers and small businesses better understand the benefits and opportunities created by the ACA.
Learn more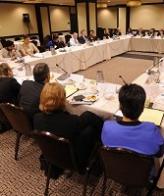 Enrollment Modernization
To help California meet the challenge of successfully implementing heath reform, the Foundation is supporting efforts to create seamless enrollment systems by providing state policymakers, community health centers (CHCs), and local government healthcare executives with the best available practices.
Learn more