Spurring Innovation
Key Fact
Youth 16-24 are the most at-risk population for intimate partner violence.
Family Violence Prevention Fund report, Promoting Prevention, Targeting Teens, 2003.
As a part of our strategy, we identify populations that are disproportionately affected by domestic violence and frequently underserved, and test innovative prevention solutions. Through convenings, grantmaking, collaborations, and media campaigns, we identify emerging opportunities, test what works, and share this knowledge with the field.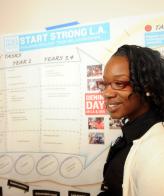 Preventing Teen Dating Violence
Through grantee Youth Radio, the groundbreaking BOM ("Boss of Me") social media campaign went statewide in 2009, providing teens with tools to dial down the drama in their relationships.
Also, the Foundation is the California partner for the Robert Wood Johnson Foundation "Start Strong: Building Healthy Teen Relationships" initiative, a national, multi-year, youth violence prevention effort. Through this partnership, the Foundation supports Los Angeles-based Peace Over Violence.
Learn more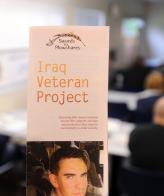 Preventing Violence in the Homes of Military Families
There are roughly 290,000 Californians on tours of duty. Post traumatic stress disorder has been linked to family violence, but there is a need for better data and interventions. We're convening experts and funding innovative prevention efforts to help returning combat veterans leave behind the violence they've experienced in Iraq and Afghanistan.
Learn more