Preventing Violence in Military Families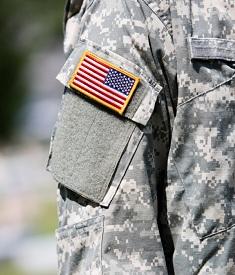 Many of the almost 2 million Americans who have served our country in Iraq and Afghanistan come home with serious mental health injuries. RAND Corporation's 2008 breakthrough report, "Invisible Wounds of War," estimates that of the veterans who have returned from these conflicts, nearly one in five has symptoms of post traumatic stress disorder (PTSD) or major depression, and 19 percent have a possible traumatic brain injury (TBI). More recent figures from the Department of Veteran Affairs suggest that these numbers have almost doubled.
These alarming numbers among returning veterans make them and their families vulnerable to family violence. To help prevent combat veterans from bringing the violence they've experienced overseas into their homes, we've supported the following organizations and activities:
"Blue Shield of California Foundation is helping to prevent interpersonal violence and improve the resiliency of our veterans and their families."
Risa J. Greendlinger, MPA, Project Director and Market Leader, The National Center on Family Homelessness
To learn more about the Foundation's efforts to support wellness in military families, read the Preventing Violence in the Homes of Military Families issue brief and the Insights and Impacts brochure.
What We Do and Don't Fund
The Foundation is not accepting unsolicited requests for support for projects related to the prevention of violence in the homes of military families.
Visit our What We Fund page for information about Blue Shield of California Foundation's open funding opportunities.