Home
›
Women Organized to Make Abuse Nonexistent (WOMAN Inc.)
Women Organized to Make Abuse Nonexistent (WOMAN Inc.)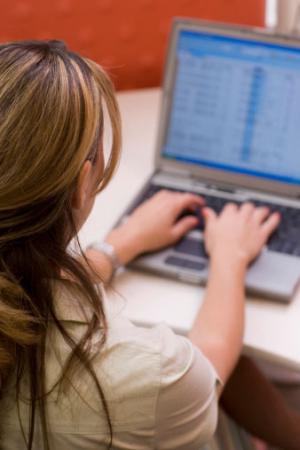 Domestic violence (DV) service providers across the country have been hit hard in recent years by a devastating recession and a slow economic recovery. Funding for DV programs has steadily declined, while demand for DV services has continued to increase. In response, many of California's DV organizations have turned to the connective powers of the Internet to more quickly and cost-effectively serve families in need.
Women Organized to Make Abuse Nonexistent (WOMAN Inc.) is a multi-service agency serving low-income and minority DV survivors and their children in the San Francisco Bay Area. In 2009, the organization recognized that DV service providers needed a more efficient way to find accurate information about available DV resources. In response, they built the Domestic Violence Information and Referral Center (DVIRC), a comprehensive website that provides an up-to-date list of available shelter beds and other DV services within the San Francisco Bay Area. The DVIRC is administered by WOMAN Inc. and the information entered is shared exclusively with member organizations.
With this project, WOMAN Inc. has streamlined the laborious process that service providers faced (calling up to 17 separate agencies or emailing a list-serv and waiting for replies) when trying to access timely information. The result has been an increase in the capacity of organizations to quickly and efficiently locate resources for DV victims in their communities. "It's definitely been a culture shift for the field to move away from paper guides and phone calls to an online system," says WOMAN Inc. Executive Director Jill Zawisza, "but it's also been an opportunity for connection and collaboration among organizations that couldn't have happened with the old way of working."
Piloted through a 2009 Blue Shield of California Foundation grant, the DVIRC was successfully implemented across nine Bay Area counties in 2010, through a Strong Field Project Organizational Strength grant. In its next phase, the project hopes to expand beyond the predominantly urban San Francisco Bay Area to include rural counties. Through data evaluation and interviews with participating agencies, WOMAN Inc. also hopes to get a clearer picture of what statewide expansion and long term sustainability of the system might look like.
"We see the value in eventually having as many organizations as possible participating in the program," says Zawisza, "but, we are mindful that each community will have its own set of challenges, which will need to be addressed individually. It needs to be relevant to a community, for it to be adopted."
____________________________________________________________________________
Founded in 1978, WOMAN Inc. assists survivors of domestic violence and their children in securing safety and in building stable, violence-free lives. For more information, visit womaninc.org.