A message to our partners and friends about COVID-19
**UPDATE** On April 15, 2020 the Foundation announced $6.8 million in grantmaking to support the Californians hardest hit by COVID-19. This blog post from Foundation President & CEO Debbie Chang details the Foundation's approach to COVID-19 response grants. Through this funding, we are proudly supporting the California Immigrant Resilience Fund and the Relief and Resilience Fund to address domestic violence.
We continue to follow the guidance of state and local health officials, and to prioritize the health and safety of out staff, we will be operating remotely until it is safe to return to our offices. We will continue working to make California the healthiest state and end domestic violence. 
March 14, 2020

Dear partners and friends,

As we move forward together into the new reality of responding to the COVID-19 pandemic, it's becoming clear that COVID-19 will affect all of us. But it won't do so equally. The outbreak of this virus is exposing long-standing weaknesses in our public health infrastructure and preparedness. Those weaknesses are exacerbated by growing social and economic inequities.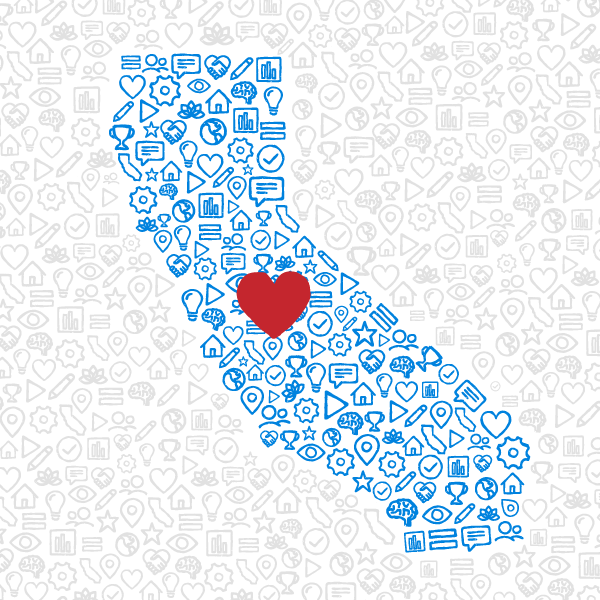 Following the recommendations of public health officials is critical in slowing the spread of this virus. For some of us, that will mean changes to our routine; many of us will be able to work from home, cancel travel plans, change the way we shop, and rely on paid time off should the virus impact us directly. But for many Californians, the picture looks much different. How can home healthcare workers maintain social distance? What if a rideshare driver becomes ill but has no sick days or health insurance? What if your kids are home from school or childcare, but you have to keep working to pay the bills and keep your job? In our interdependent world, it's all too easy to see how any one of these disruptions can cascade across communities.

There's much we must do as a society to address these inequities – both to weather this crisis and to build a better future. At the Foundation, we're evaluating how we can provide help for those who need it most, in line with our strategy and expertise. That includes ways to augment one of our most important weapons against COVID-19: accurate, reliable, and up-to-date information that everyone can understand.

Adjusting to this new reality has some immediate implications for how we at the Foundation will work with you in the weeks ahead:
Earlier this week, we asked that all Foundation staff work remotely. We're getting used to this transition with the help and patience of our partners, but we don't anticipate any significant effect on the Foundation's capacity to work toward our mission.
We've also canceled all Foundation convenings and suspended all staff travel through at least April 3. We're watching the situation closely, and we will provide updates on future events and meetings as we learn more.
We're canceling all in-person meetings and conducting all meetings and connections virtually until further notice. If you have a scheduled meeting with Foundation staff, our team will be reaching out to make new arrangements. 
There's good reason to feel anxious right now. And yet, the power to alter the course of this pandemic is within us and our communities. When we take steps to protect ourselves and others, when we share accurate and helpful information, or when we check on a neighbor, we are engaging in something bigger than ourselves – and we're demonstrating the power of our humanity.

To stay up to date on the latest information and guidelines, we encourage you to visit the websites of the California Department of Public Health and the Centers for Disease Control and Prevention.

This is the moment in which we rededicate ourselves to the fact that we're all in this together. The days ahead won't be easy. But we will face them together.

In partnership, 
Ray Baxter & Debbie Chang