Census 2020: information and resources
Making it Count: Executive Summary of The Early Childhood Census 2020 Fund Evaluation Report
January 2021
The primary goal of the Early Childhood Census 2020 Fund (ECCF) was to help increase the census count for families with young children by tapping into trusted networks and organizations that have a unique reach to families in Los Angeles County. The following summary provides key highlights from an evaluation of ECCF conducted by Engage R+D. Learnings from this evaluation are based on interviews with the grantees and managing funders as well the review of grant reports and observations of funder meetings. For the full report, please visit the LA Partnership's website.
Before the 2020 United States Census, the Foundation recognized the urgent need for a fair and accurate count in our state. A complete count protects individuals' and communities' political voices and protects the federal services, programs, and projects that Californians need. According to early projections by the Urban Institute, a nonpartisan think tank, nearly 800,000 Californians could have been missed in the 2020 Census. At the Foundation, we were especially concerned with the groups at highest risk of an undercount, including residents of rural areas, immigrants, and young children.
Below you'll find information about the risk for an undercount, a list of organizations working to ensure a full count, and more information about the 2020 census. 
Many California residents live in areas that, based on demographic, socioeconomic, and housing characteristics, may be hard to count in the 2020 census. The California Census Office has created this interactive map that shows California census tracts and block groups shaded by their California Hard-to-Count Index. 
The following organizations are working to ensure a full and accurate count in 2020:
The following resources provide useful context and background on the 2020 census: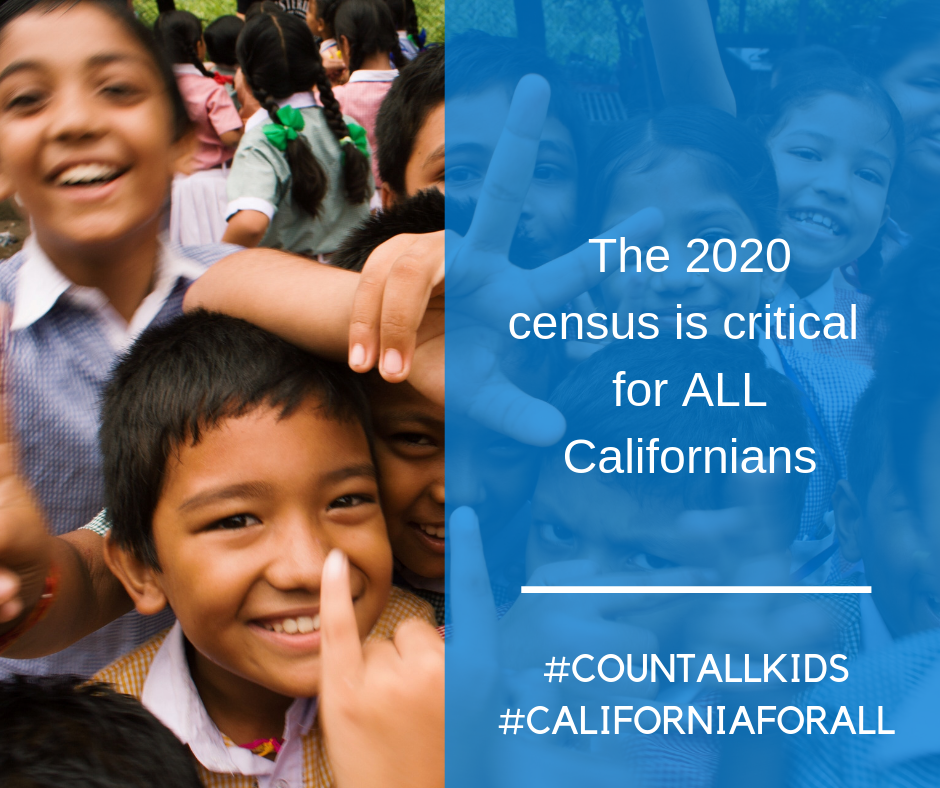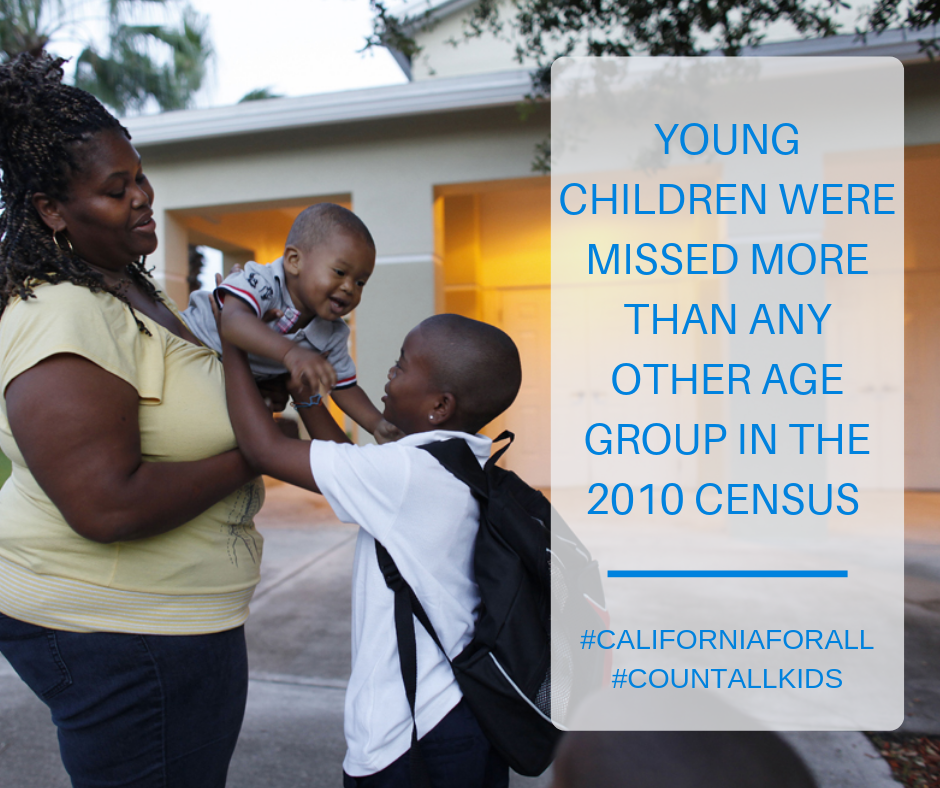 At the Foundation, we supported multiple efforts to make sure that a fair and accurate 2020 census helped protect the health and well-being of all Californians. In 2018 and 2019, we awarded over $2.2 million in grants to help ensure a fair 2020 census: 
2018
Grantmakers Concerned with Immigrants and Refugees (GCIR) - $50,000
NALEO - $200,000
The Center at Sierra Health Foundation - $276,000
Partnership for America's Children - $150,000
2019
GCIR - $100,000
The Children's Partnership - $100,000
The Center at Sierra Health Foundation - $200,000
NALEO - $200,000
Partnership for America's Children - $150,000
The following grants were made to community foundations and included additional funds for non-census purposes:

Community Foundation serving Inland Southern California - $150,000
Sacramento Region CF - $100,000
Ventura County CF - $100,000
Latino Community Foundation - $100,000
The following grants support census education and outreach:

San Diego Grantmakers - $250,000
Charitable Ventures of Orange County - $150,000        
California Community Foundation Community Investment Fund (LA Partnership for Early Childhood Investment) - $100,000
Get our newsletter
Sign up for our newsletter, Intersections, for updates about the work we're supporting and how we're broadening the definition of health to explore how we might solve future challenges.