Humanity at the heart of systems change: highlights from a convening of Foundation grantees
Mabuhay, my name is Margaret Tobias Grier. I am the granddaughter of Valentina and Gregorio Timario. My people are from the beautiful islands of the Philippines, and my family currently lives in Hayward, unceded Ohlone land in California. I share this because I've been intentional in how I enter spaces in a way where I can bring my whole self and honor my ancestors. I am also the program manager for the Align Systems with Community Priorities team at Blue Shield of California Foundation. 
I want to share a story about our recent convening of 26 grantee partners to talk about the systems change work each organization is advancing, the wins, and the challenges. Grantees discussed the levers they used to influence policies and funding decisions and the allies and partners that aided their victories. As an advocate for inclusive engagement, I witnessed the power of authentic participation and its potential to reshape our collective future.
Our grantees, the heartbeat of our work, had called for a space where their ideas, challenges, triumphs, and agency could be celebrated. We listened and crafted a session that placed them at the forefront, honoring their lived experiences and expertise. By actively listening and valuing their perspectives, we aimed to create a space where power dynamics were mitigated, and the voices of those most affected by systemic challenges took center stage.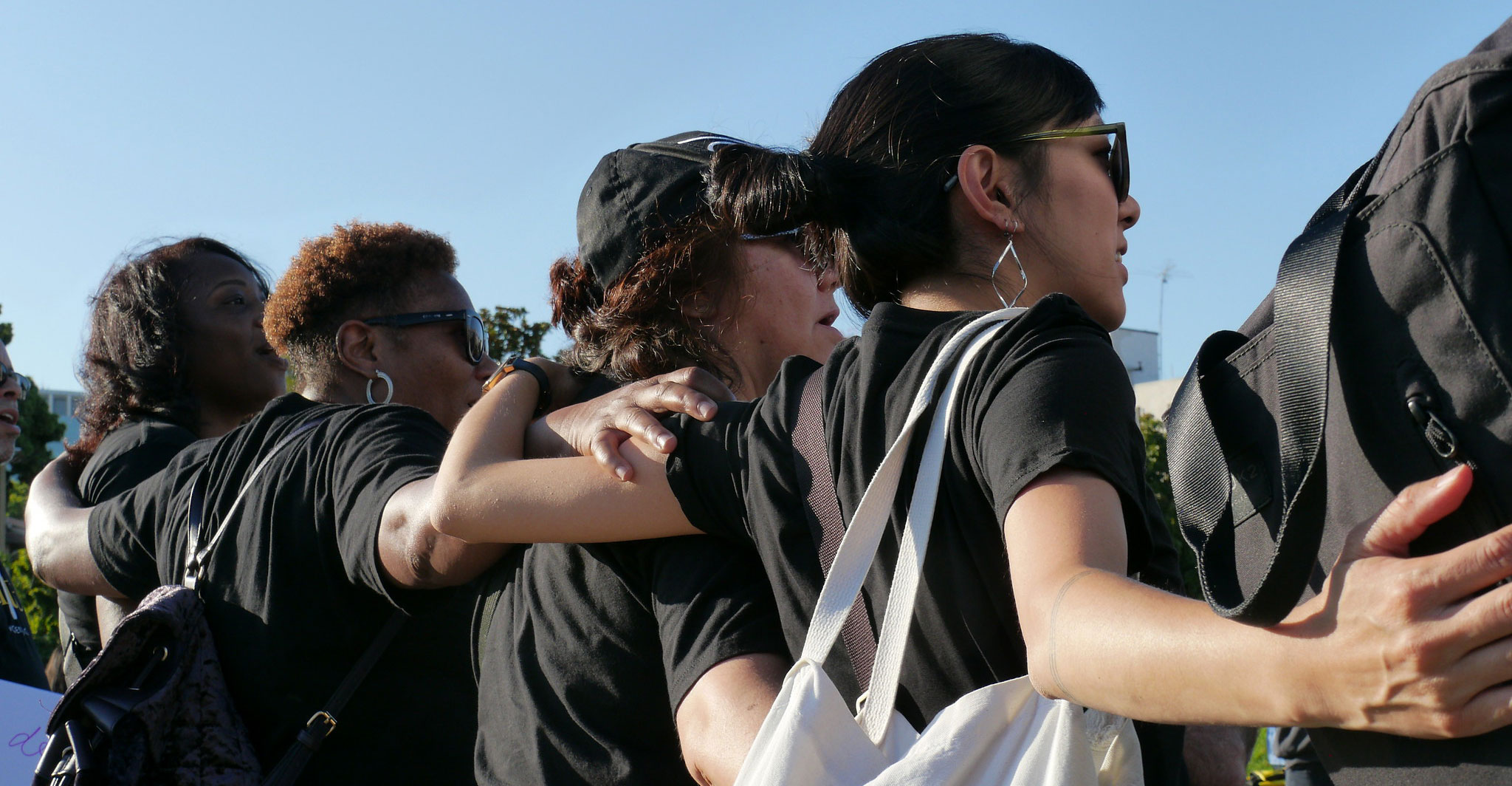 One of the most profound moments of the day was ignited by a single question: "Who are your people?"
That simple query sparked a connection and served as a poignant reminder that real people with unique stories and aspirations lie beyond strategies and policies. Joseph Tomás McKellar from PICO California eloquently captured this sentiment: "We sometimes try to gather around issues and self-interest, but at the end of the day we are all people with stories. The beauty of the work is when we encounter the sacredness of those stories and use them as a starting point."
There was also shared space for a panel, "Community-Driven Practices for Influencing Policy and Funding," which featured the collective wisdom of grantees April Jean of Public Health Advocates, Jacky Guerrero of Catalyst California, and Kendra Lewis of Sierra Health Foundation. They inspired an exchange of ideas and best practices for policy influence and sustainability funding.
Transparency and clarity were also essential to the convening. Richard Vezina, senior program officer, explained the Foundation's overarching goals and vision for aligning systems with community priorities. This candid presentation paved the way for grantees to voice their perspectives and concerns. Our evaluation and learning partner, Bright Research Group, also briefly gave findings from a 2022 retrospective assessment of the work to which many grantees contributed. This led to a discussion of important questions such as, "What does it take to do systems change?" Systems change recognizes that we are all interconnected and the well-being of one individual or group is intricately linked to the well-being of others. It calls upon us to embrace our shared humanity, all individuals' inherent value and dignity, and their right to live in a just, safe, and equitable society.
Insights from attendees
Urgency and time: We grappled with the urgency to drive change swiftly yet understood that true systems change requires time and patience. One participant acknowledged that while there may be pressure to make rapid progress, systems change requires a deep investment in building relationships and trust with those most affected by these systems. It's about finding the delicate balance between driving progress and allowing the space for meaningful transformation.
Humanity and relationships: At the heart of our convening was the belief that systems change must be centered on recognizing and honoring our humanity. One attendee emphasized, "When we embark on the journey of systems change, it is crucial to remember that our focus should be on the systems themselves rather than blaming individuals. By being hard on the systems and not the people, we can nurture a culture of understanding and collaboration."
Building the future together: Several participants suggested creating a statewide mapping tool allowing grantees to identify overlap areas, collaboration opportunities, and how different organizations can work together toward shared goals.
Our grantee convening was more than just a story of community engagement — it was an incubator of ideas, a testament to the power of relationships and audacious hope. We are thankful for the opportunity to be in community with our grantees. As we continue our journey towards systems change, let us navigate the complexities together, build a learning culture, strive for collective action, and commit to seeing each other's humanity. By doing so, we can reimagine a future where everyone belongs, systems are equitable and just, and the power of those closest to the inequities leads us toward lasting impact. So, let's start with, "Who are your people?"