October 14, 2021 - 11:27am
At Blue Shield of California Foundation, we believe that multiple systems are a part of the story of domestic violence, and therefore a part of its prevention. The Downtown Women's Center in LA, a grantee, shared a story with us about a woman they worked with that affirmed this core belief. The story highlights how, with changes to the housing, child welfare, and other systems around us, we can actually prevent stories like this from being a reality that survivors live through.
This Domestic Violence Awareness Month, we'd like to share it with you.
Note: Martha is a pseudonym to protect this survivor's identity.
Part 2: Martha's three sons
Despite her concerns for her own and her children's safety, Martha saw no choice but to live in her car. After numerous interactions with police, who reprimanded her for doing so with her children, they took away her children citing "failure to protect." This is a common systemic problem for domestic violence survivors who face difficult choices, like Martha did, and a scarcity of resources.
Karen Earl, who runs the Jenesse Center, a domestic violence intervention and prevention program that we support, has heard stories like this often. "This one woman had been beaten on for hours. She first didn't want to call the authorities because she was afraid they would take her child. Her job helped her — she has a great support system, but she ended up calling the police anyway. And just like she thought, they took her child. And there's not a hearing for three months." 
Childhood experience matters when it comes to domestic violence; time and again, research shows that it is cyclical. In 2021, more than a quarter of Californians say they experienced abuse or witnessed domestic violence as a child. More than seven in 10 (71%) of those who experienced or witnessed domestic violence in childhood said they also experienced domestic violence as adults — either as victims, harm-doers, or through close friends or family members. In 2020, among those Californians who reported experiencing violence as a child, 44% also experienced it in adolescence, 33% in young adulthood, and 22% in adulthood.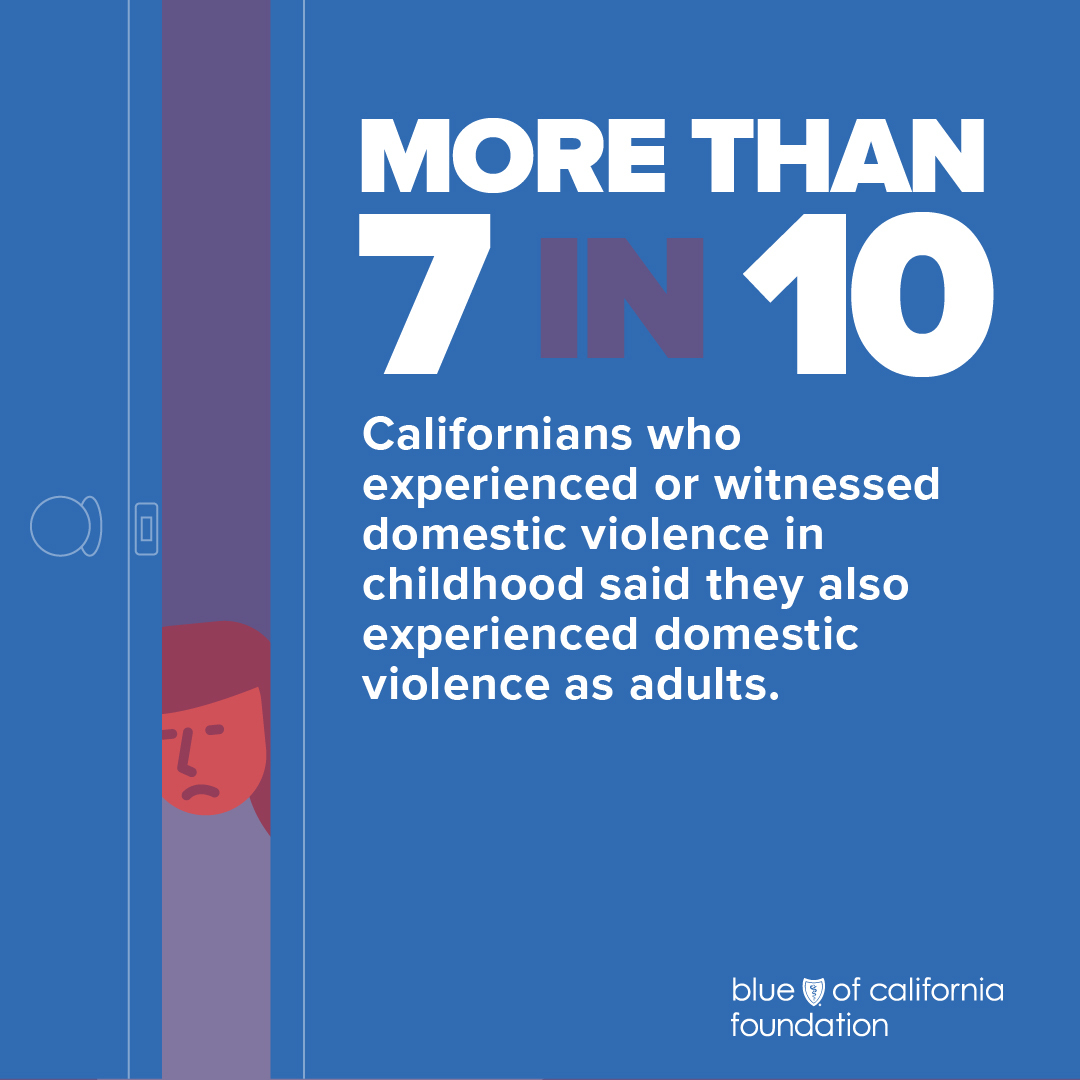 The effects of childhood exposure go beyond future violence, and put children at risk for poor health. Research has shown that prolonged exposure to stress and trauma, such as abuse, neglect, violence, and racism, can harm children's developing brains and bodies and lead to higher rates of illnesses later in life (like cancer, stroke, heart disease and Alzheimer's). The effects of trauma on children also translate to long-term public health consequences and limits the potential of future generations.
Failure to protect is an example of a law designed with good intent and with research about the impact of violence on children in mind. It is intended to shield children from circumstances where their parents are unable or unwilling to keep them safe, and to protect them from the long-term consequences of witnessing or experiencing violence at home. However, it often has the unintended consequence of criminalizing survivors of abuse, and dealing them an increasingly impossible set of choices. "If you're a mother who is suffering from violence in your home... and you fail to call Child Protective Services, you could essentially be slapped with 'failure to protect,' depending on the circumstances, and your children could be taken away from you, even though you're the one who is suffering harm," says Marc Philpart, managing director at PolicyLink.
At the Foundation, we know that violence doesn't just "happen" in a singular moment; rather, violence is a complex condition with roots that begin long before the incident of violence itself. "I think some of the roots of what we are dealing with now and why it is intergenerational is because of legacies of inequity, and abuses of power," remarks Lucia Corral Peña, senior program officer at the Foundation. Intergenerational poverty, housing insecurity, overreliance on punitive solutions, family separation, and anti-immigrant discrimination are structural factors that perpetuate the cycle of violence and often silence many vulnerable children, families, and communities. We call this way of thinking a life course perspective, and it is what guides our belief that domestic violence can be prevented. Through interventions that target the right risk factors at the right time, we can prevent children from experiencing violence in the future and effectively break the cycle.
Several systemic failures led to Martha's children being taken away from her: failures in the housing system and child welfare systems are the obvious ones, but even deeper than that we must question why an individual working a full-time job cannot afford a roof over their head for them and their children. Fortunately, these failures are addressable and preventable. It doesn't need to be this way, and stories like Martha's are a reminder of why it is so urgent to advocate for change.
Children are a central part of our prevention philosophy. As Karen Earl puts it, "I think prevention is so... important. [O]ur children are equal victims of domestic violence. And once we know that, once you know that, why wouldn't you act on it? Because if you don't, then we'll be continuing to build more shelters. We don't want to build new shelters. Of course, shelters will always be part of the story. But it can't be the full story for the future for our young people."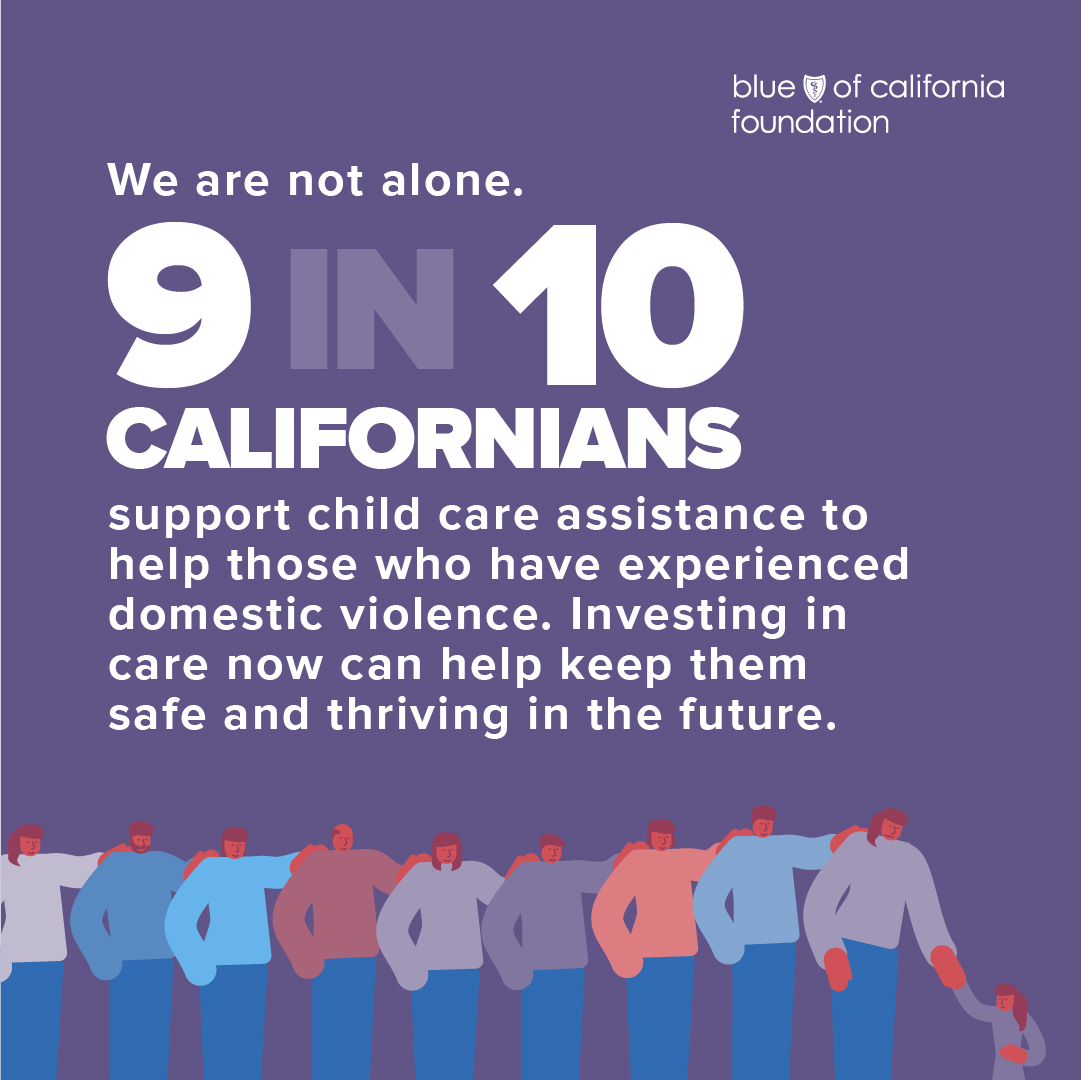 Sustainable, long-term solutions that break the cycle of domestic violence must center around the experiences of children and families. All In For Kids is an example of a new initiative that does just that. In September 2021, All In For Kids awarded grants to eight community partnerships in the San Francisco Bay Area to reimagine how early childhood support systems can interrupt trauma and adversity and prevent domestic violence. These solutions are co-created and shaped by families with lived experience, and prioritize healing and prevention.
Next week, we will share more about Martha's journey to healing and the lessons from her experience that we carry forward in our work.