Forging new paths between LGBTQ pride & racial justice
It's being said a lot: This year's LGBTQ Pride month looks like none before it. As the COVID-19 pandemic swept the country this spring, we saw story after story about public events typically held every June being cancelled or made virtual. The most visible elements of Pride—the parades, the street festivals, the balloons, the parties—are all but gone this year. 
But if the look is different, the activist spirit of LGBTQ Pride in 2020 is still familiar in ways that offer a new urgency. The loss of our most visible emblems of Pride has coincided with protests for racial justice that have emerged all over the country. These protests, sparked by the May 25 killing of George Floyd but rooted in so much more, have struck deeply within the LGBTQ community. LGBTQ Americans—especially Black, Indigenous, and People of Color (BIPOC) transgender members of the community—are no strangers to violence. In just the few weeks since George Floyd's death, Tony McDade, a Black transgender man, Dominique "Rem'mie" Fells, a Black transgender woman, and Riah Milton, a 25-year-old Black transgender woman have been murdered.
Pride was born out of the aftermath of the 1969 Stonewall Rebellion. Those nights of protest were in direct response to police harassment and brutality. And they were driven by trans pioneers and activists of color who are still left out of history far too often. (So was the Compton's Cafeteria Riot in San Francisco three full years before Stonewall.) But people of color, trans folk, immigrants, and youth in the LGBTQ community still fight for a seat at the table that they created.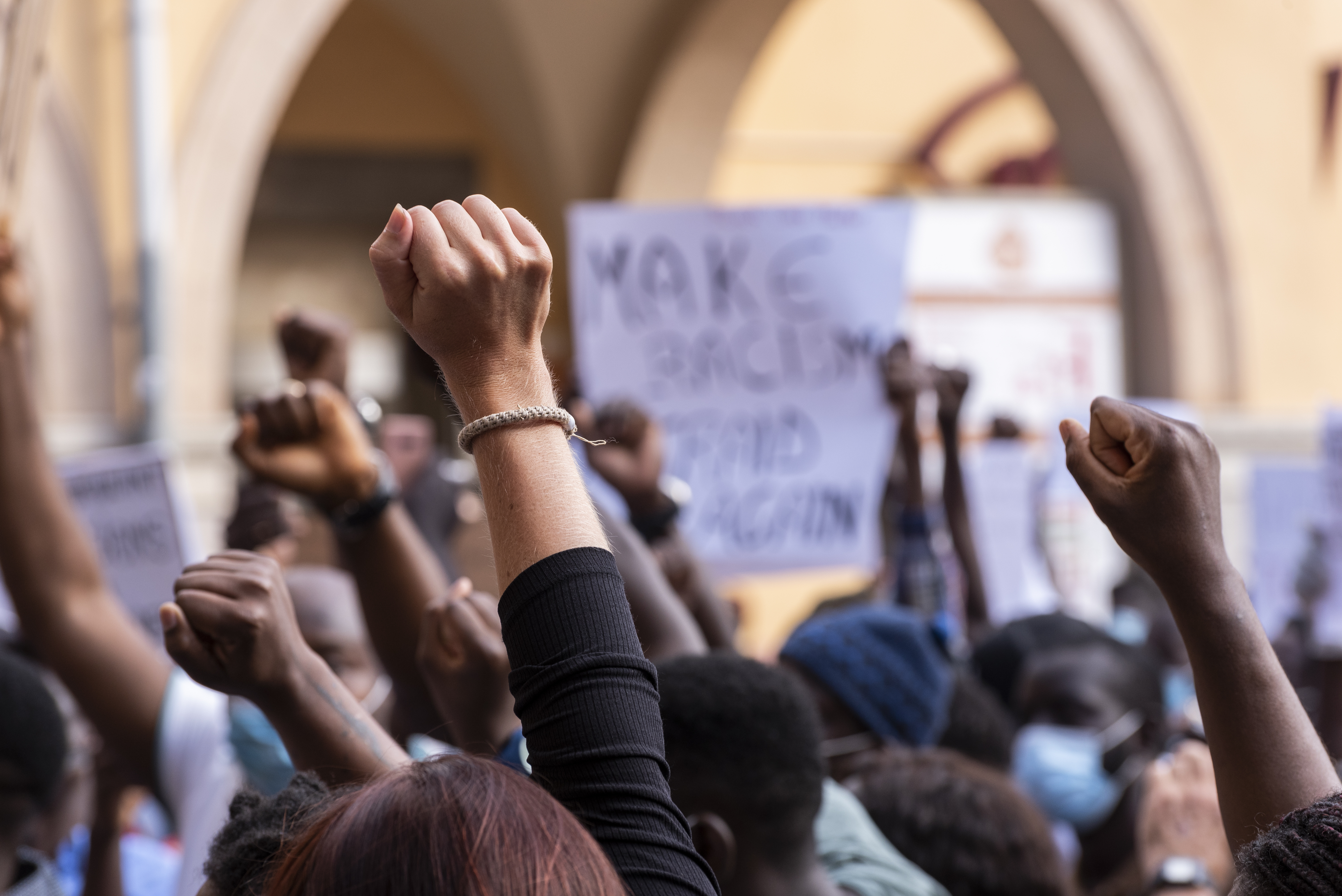 Today's resurgent racial justice movement has drawn the LGBTQ community back to its activist roots and pushed it forward toward confronting its own divisions. It has begun to open more space for the priorities and experiences of people within the LGBTQ communities who have been marginalized for decades. It is forcing the community to confront how LGBTQ organizations have minimized the voices and interests of marginalized people, even recently. Whether it be shutting down immigration activist Jennicet Gutiérrez during a White House Pride event or allowing trans folks to be excluded from civil rights legislation. 
While the dual crises of COVID-19 and racial injustice create deep hardships within the LGBTQ community—hardships that are borne disproportionately by people of color and trans folk—they also present opportunities. Most importantly, they create the opportunity for us to unite around a new agenda that affirms the shared destiny of the Black Lives Matter and LGBTQ movements. The rights and dignity of Black and LGBTQ Americans have intertwined for generations. But today, new paths are being forged. 
Just weeks ago, thousands of people in Los Angeles showed up to march for Black Trans lives. More than 300 LGBTQ organizations around the country have called for "transformational change" in policing in a show of unity with the Black Lives Matter movement and an affirmation of the risks faced by queer people of color. In Minneapolis, Andrea Jenkins and Phillippe Cunningham, two Black trans city council members are leading the effort to create a broad and inclusive vision of community safety. 
If we are encouraged by what we see from today's movements, we also know that the work will always continue. As Carmen Maria Machado recently noted, "Pride should not be a smug acknowledgement of a job well done, or a job that's done at all. If you understand the work to be over, you are mistaken."
As two of the newest members of the Foundation, we each bring our experiences as members of the LGBTQ community into our work. We are acutely aware of the responsibility and power we carry in our roles. And we are driven to advance the Foundation's work of embracing intersectionality and racial justice in its commitment to health equity. This can be achieved by funding efforts that center the power, wisdom, and capabilities of communities of color, LGBTQ people, and others who are most impacted by health inequities and domestic violence. 
Knowing that the work is never done, we stay vigilant to where we can have the greatest impact. As part of the BSCF team, we stay committed to creating a more equitable society for us all—a society in which the life of one person never has less value than that of another, where violence has no place, and where people and communities are connected and empowered.